West Ham to Sign Mexican Striker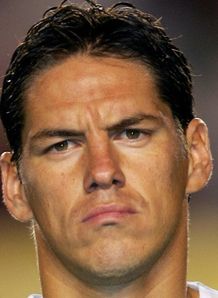 According to
West Ham Till I Die
West Ham are about to sign Mexican striker Guillermo Franco.
Franco is 32 years old and has been playing for Monterrey in the Mexican league. The player is known as Guille and his own website currently says,
"Details will be announced next Tuesday, 8 September about Guille's current situation with the Argentine team Estudiantes de La Plata."
So it seems that West Ham have snatched Guiiermo from under the noses of the current South American champions.
Here's Guille scoring against Costa Rica last week (Gooooooooooaaaaaaaaaaaaal):